Felt + Leather = Awesome.
Posted on January 14, 2011 in Accessories.
---
I just purchased the new 13″ Macbook Air (b-t-dub, unbelievable machine) and wanted a sleeve to protect it from my abuse. I cannot stand bland (black) neoprene sleeves, or really anything from the Apple Store. Frankly, nowadays I find it a bit overwhelming just walking into an Apple Store. So, I was on the lookout for something unique and cool (even if the only people who will ever see my sleeve are TSA employees). I searched all over and finally stumbled upon Byrd and Belle's Etsy shop. They are making some really cool protective accessory sleeves out of felted wool and leather. The combination and execution is one of those odd looks that can be simultaneously decidedly masculine and feminine (don't ask me how).
For added cool, you can customize your sleeve using different felt and leather colors, so I opted for tan leather with their gunmetal felt. I also asked Angie to add the straps that are present in their Macbook Pro sleeves onto mine. After two weeks, I just received my new sleeve. Flippin' love it.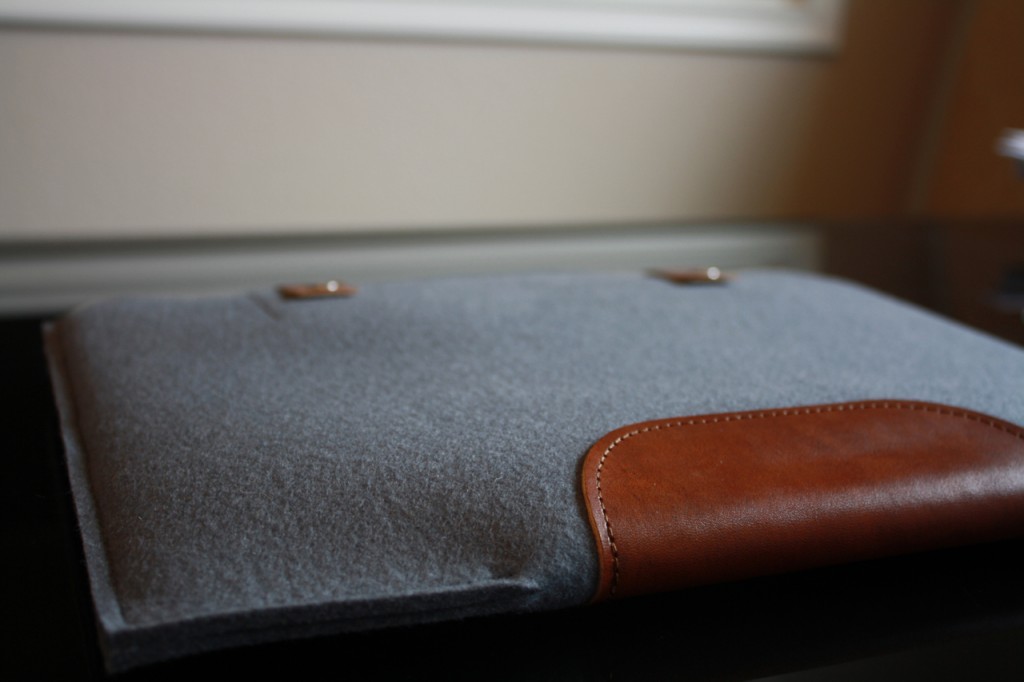 Their shop has sleeves for other Mac products (man, wish I had purchased her iPad sleeve as opposed to my Dodocase). Below are examples of their iPad and iPhone sleeves.
Felt + leather has become increasingly popular these days, but Byrd and Belle's prices are surprisingly reasonable for handmade items, so check them out.